This unforgettable India tour takes you from the cities of Delhi and Jaipur to the remarkable Ranthambore, where you'll marvel at regal tigers and enjoy exciting game drives. Not only will you visit the famous Taj Mahal at sunset, but you'll also be immersed in the fascinating multicultural history of Cochin and enjoy a full-day cruise and overnight stay on a traditional houseboat in the Kerala canals.
Tour Itinerary
Day 1 – Overnight Flight
Begin your journey with an overnight flight on a major airline to India.
Day 2 – Delhi
Welcome to India! Upon arrival in Delhi, a Go Ahead representative escorts you to your hotel.
Included meal: breakfast (in flight)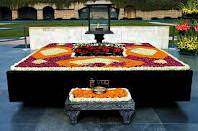 Day 3 – Delhi
Enjoy a restful morning to prepare for your explorations. After an included lunch, a guided tour introduces you to Old Delhi today. Visit the Red Fort, a magnificent sandstone fortress built during the peak of Mughal power, and the Raj Ghat, Delhi's tribute to Mahatma Gandhi. Opposite the fort are the black-and-white onion dome and minarets of the Jama Masjid, one of the most elegant mosques in India. Later, join your fellow travelers at tonight's Welcome Dinner.
Included meals: breakfast, lunch, dinner
Included entrance: Red Fort
Day 4 – Delhi
A local guide introduces you to New Delhi. Proclaimed the capital of India by British architect Sir Edwin Lutyens, New Delhi home to the Government buildings and Qutub Minar. Your guided tour takes you to all the major monuments, including The India Gate, the most famous war memorial in India. Later, enjoy free time. For shopping, consider visiting the Select City Walk Mall. It also has several international coffee houses and restaurants to choose from.
Included meal: breakfast
Travel by private motorcoach to Agra. On the way, stop to visit Sikandra, the mausoleum of Akbar The Great. Started by Akbar and later completed by his son, the tomb is a splendid monument and example of Mogul architecture. Enjoy an included lunch before visiting the Taj Mahal at sunset. Dinner is included tonight. Please note: Depending on weather, your visit to the Taj Mahal may take place at sunrise on Day 6. Included meals: breakfast, lunch, dinner
Included entrance: Taj Mahal
Day 6 – Ranthambore (Swai Madhopur)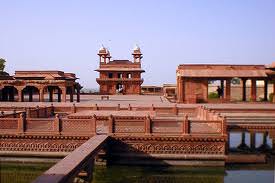 Transfer to Ranthambore today, stopping en route in the abandoned red sandstone city of Fatehpur Sikri. Ranthambore is famous for its association with Project Tiger, an organization dedicated to protecting of India's tigers. Tonight, enjoy an included group dinner.
Included meals: breakfast, dinner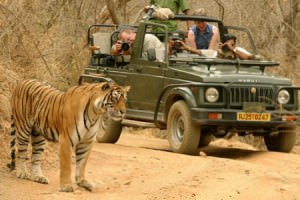 Day 7 – Ranthambore (Swai Madhopur)
Spend the day at Ranthambore National Park on morning and afternoon game drives through wildlife terrain. Keep your eyes open to see the big cats and other large predators, like the Sloth Bear, Striped Hyena, Jackal and the Common Indian Mongoose. Lunch and dinner are included today. Please note: Tigers are elusive animals, and sightings cannot be guaranteed.
Included meals: breakfast, lunch, dinner
Day 8 – Jaipur
Journey to Jaipur, known as the "Pink City" for its distinctive terra cotta hue. Upon arrival, a local guide shows you Jaipur's historic sites, like Hawa Mahal—known as the Palace of Wind.
Included meal: breakfast
Day 9 – Jaipur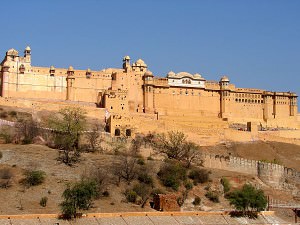 This morning, climb on the back of an elephant to ascend the slope to Amber Fort and Diwan-i-Khas, the Hall of Private Audience. This afternoon, enjoy free time to explore Jaipur's many markets and bazaars. Please note: The availability of elephants is limited and cannot be guaranteed. Tonight enjoy and included dinner with a puppet show.
Included meals: breakfast, dinner
This morning, fly from Jaipur to Cochin, by way of Mumbai. Cochin is a vibrant city situated on the southwest coast of the Indian subcontinent in the prosperous state of Kerala. Tonight, join your group for dinner and a spellbinding Kathakali performance.
Included meals: breakfast, dinner
Day 11 – Cochin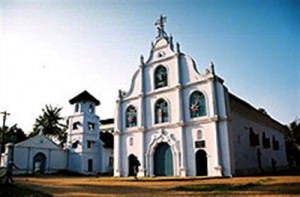 On today's guided tour of Cochin, discover why the city is considered the jewel in the crown of Kerala, as you explore the European heritage and cosmopolitan temperament of a city whose harbor once teemed with merchant ships. Visit Fort Cochin, home to some of the oldest European architecture in India. Marvel at the St. Francis Church—the oldest European church in India—and Paradesi Synagogue, where you'll see Hebrew-inscribed gravestones and wrought iron gates. Dinner is included tonight.
Included meals: breakfast, dinner
Day 12 – Kerala
Travel to Alleppey to board a house boat for a cruise through the Kerala backwaters. You'll spend tonight on board the house boat for a unique opportunity to truly experience some of India's most stunning scenery.
Included meals: breakfast, lunch, dinner
Day 13 – Mumbai
Disembark and enjoy an included Farewell Lunch before flying back to Mumbai. If you're not extending your tour, you'll have time to relax in a dayroom before returning to the airport for your overnight flight home.
Included meals: breakfast, lunch
Day 14 – Mumbai
Arrive home.
Pricing and Inclusions
Pricing Starting From $3,799 and depends on our stay prefrences and the place of you departure for the tour
Inclusions
Round-trip air transportation with a major airline and airport transfers
The services of a bilingual Go Ahead Tour Director
1 night aboard a river houseboat in cabins with twin beds and private bath or shower
10 nights accommodations in well-located hotels including baggage handling
Buffet breakfast daily; 5 lunches; 8 three-course dinners, including wine or beer
All shipboard meals and baggage handling
Private deluxe motorcoach
For More Info-http://www.goaheadtours.com/tours/GTI/grand-tour-of-india-north-to-south/overview.aspx