Andaman and Nicobar Islands is a peaceful place where you get refreshing feeling always and the experience to this beautiful island always remains. Located where Indian ocean and Bay of Bengal meet, Andaman and Nicobar is surrounded by a world of natural splendors. Silvery beaches of this tropical island, fringed with scores of Palm trees provide a picture of unreal beauty.However the best part of the Andaman Nicobar tours are the cruises in Backwaters of Kerala and luxury cruise from Chennai to Port Blair. Though the Chennai-Port Blair cruise might be time consuming, but every moment spent during the voyage, is a treasure to be remembered in a lifetime.
Duration : 09 Nights – 10 Days
Destinations Covered : Delhi – Cochin – Allepey – Cochin – Chennai – Port Blair – Ross island – Viper Island – Port Blair – Delhi
Tour Itinerary
Day 01: Arrive in Delhi
Fly into the capital city Delhi. From airport, transfer to hotel. Rest of the day is at leisure. Overnight stay at the hotel.
Day 02 : Delhi Sightseeing, To Kerala
Your tour starts with sightseeing in the Delhi which too will be an adventure in itself. A tight scheduled day lies ahead of you so keep up the speed and energy levels so as to cover maximum number of Delhi wonders on the day. We start by visiting all the major tourist attractions in Delhi. We first head to the heritage m
onument of Qutab Minar, which is the tallest minaret in India. We start the day by visiting the famous Qutab Minar. Get a peak into this architectural marvel which is completely built of red sandstone. From here we drive past to Parliament House and Rashtrapati Bhavan. We make a short stop at India Gate where families will be enjoying around the fountains and parks.
We continue our ride to Akshardham Temple. Probably the best attraction at moment in the city. The beauty of the carvings and the statues will keep you captivated. We then move onto rural charms of Old Delhi. Enjoy a unique rickshaw ride on the narrow streets of Chandni Chowk (the once royal market of Mughals). From here, shop for jewelry items at the famous jewelry market, Dariba Kalan. Right opposite to the market is the world heritage site Red Fort. The fort holds the attractions of Diwan-i-Khas and Diwan-i-Am, watch the magnificent carvings on the palace walls which were once embedded with precious stones. Shop for many handicraft items, fake ivory jewelry, and miniature paintings from the famous Meena Bazaar inside the fort. Stay back to enjoy the pleasing Light and Sound show, which depicts the glorious history of Mughals.
Day 03 : Kerala Backwater Cruise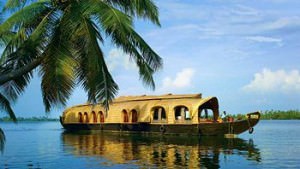 Day 3 will be one of the most relaxing days on this tour. Early morning we will start with our backwater cruise. Just sit back and watch the lush green landscape pass you at a leisurely pace. There is no better place than the backwaters of Kerala to see and understand the culture and lifestyle of Kerala. Do not miss out on talking to the local villagers who reside by the banks of backwaters. Evening we move back to our hotel for overnight stay.
Day 04 : To Chennai
Early morning we leave for Cochin from where we catch a flight to Chennai. Within 2 hrs we land at Chennai airport. We transfer you to hotel. Rest of the day is at your leisure. Make sure you buy yourself some special souvenir to take back home. Overnight stay at the hotel.From Chennai, you have the option of either taking a flight to Port Blair (2 hr Journey) or opt for a leisurely cruise which will take three days.
Day 05 – 07 : To Port Blair (Cruise) (56 Hrs)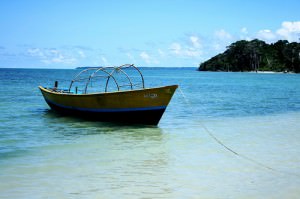 On day 5, the ship leaves the bay at night. Take your time and explore every corner of the ship. There are quite a few recreational activities that can be indulged in on board. Three days at sea is bit too long. To keep you entertained, there are indoor game facilities, and movie options. Dusk is truly the best time to be on deck. The spectacular sunsets would surely be among the most picturesque sights you would have seen. The sky is strewn with unlimited colors stretching from one horizon to another. There are many options for entertainment as well. As we approach the land, the sights become more and more beautiful and greener. The first views of Andaman and Nicobar Islands itself will make you a big admirer of it. By Late night we will reach Port Blair. From there transfer to your resort.
Day 08 : Port Blair Sightseeing
With our Andaman Nicobar Beaches Package you wake up to a brilliant day listening to the melody of sea waves with our. Day 8 of our Andaman and Nicobar tour packages is all set for sightseeing in Port Blair. The most important attraction definitely is the Cellular Jail. It is the lone symbol of colonial rule that existed here. A view of the cells from the courtyard will virtually give you Goosebumps. The views from top of the central tower of the seas, are really breathtaking. We also visit the Anthropological Museum and the Fisheries museum. In the second half of the day, we indulge in adventure sports like Scuba diving and Snorkeling. Also visit the Andaman water sports complex where you can hire water scooter or a speedboat. Here you can also indulge in para sailing that will you have beautiful views of the entire island. Overnight stay at the hotel.
Day 09 : To Ross Island, – Viper Island – Port Blair
Today we set out at explore other wonderful islands of Andaman and Nicobar. First we visit the Ross Island. It was once called 'The Paris of East'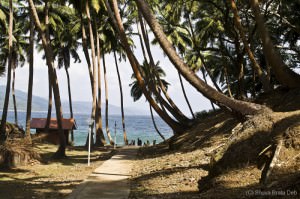 for the beautiful churches it had. Many of them today lie in ruins, still they have an unmistakable charm about them. Ross Island has a beautiful beach that is perfect for relaxing and enjoying nature. Then we move to Viper Island which is again a marvel of nature. It is here that political prisoners were sent before the cellular jail was built in Port Blair. In the evening, return to Port Blair for overnight stay.
Day 10 : To Delhi – Onward Journey
Day 10 is the last day of this tour. From Port Blair you take a flight to Delhi for your onward journey.
For More Info: http://www.indialine.com/travel/tours/tour29.html