Destinations Covered: Mumbai – Rajkot – Junagadh – Sasangir – Veraval – Somnath – Diu – Bhavnagar – Lothal – Ahmedabad – Ahmedabad – Dungarpur – Udaipur – Mumbai
Tour Duration: 13 Nights / 14 Days
Tour Itinerary
Day 01: Arrival in Mumbai
Eland Holidays representative will welcome you on your arrival at Mumbai airport. From there you will be transferred to your pre-booked hotel where you can relax for the overnight.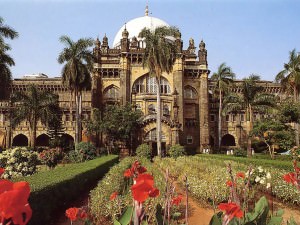 Day 02: Sight Seeing in Amchi Mumbai
The dawn of the second day will bring a pleasant surprise. Today you will acquaint yourself to this ironical city of Mumbai. Previously known as Bombay, this city is constituted by seven islands and shelters fisher folk communities. Celebrated as Financial Hub of the country, Mumbai has a profound history that is reflected in its framework which is an amalgamation of Gothic Revival, Art Deco, Indo-Saracen and other modern approaches. As it is the prime center for Hindi cinema, popularly known as Bollywood you may spot some film or television star. Other art forms like music, dance, theatre and television are also ubiquitous in the city.
Famous tourist spots in Mumbai are Gateway of India, Juhu Beach, Marine Drive, Hanging Garden, Jahangir Gallery, Prince of Wales Museum, Siddhivinayak Temple, Mahalakshmi Temple etc.Overnight stay at the hotel.
Day 03: From Relishing Mumbai to Reveling Rajkot
After morning meal you will be transferred to Mumbai airport to board the flight for Rajkot, your first destination in Gujarat. On your arrival, you will be assisted by our representative who will transfer you to your pre booked hotel where you can relax for a while. Rajkot is a beautiful city located on the banks of two equally beautiful rivers – Aji and Nyari. Jubilee Garden, a huge exterior park located in the heart of the city features various monuments of the colonial times. Get to visit Gandhiji's ancestral home – Kaba Gandhi Delo, Watson Museum and library situated in Jubilee garden. The Rotary Dolls Museum attracts a lot of tourist towards its collection of 1400 exclusive dolls from all over. After this enthralling excursion drive back to hotel for overnight stay.
Day 04: Sojourn to Sasangir En routing Junagadh
On fourth day, you will set out on a morning drive to Sasangir while visiting Junagadh on your way. Junagadh is the city decorated with exquisite forts and monuments that speaks volume about its rich historical past. Junagarh is situated at the foothills of Girnar, a mountain that has five major peaks all dotted by Jain and Hindu Temples. Uparkot Fort is popular for its virtual aloofness. Here you get to observe the fourteen rock edicts of the Emperor Ashoka at Ashoka's Rock Edict. Damodar Kund is a famous sacred tank that observes several footfalls round the year. Later in the evening you will go on with your drive to Sasangir which is approx. 65 km away from the city. Check in into your pre booked hotel and enjoy a comfortable overnight there.
Day 05: Sasangir – Wildlife Wilderness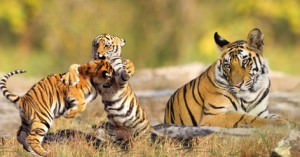 After a nutritious morning breakfast, proceed towards one of the most revered destinations – Somnath. But before that visit Veraval on your way which is regarded as one of the India's chief fishing ports. Bhalkeshwar temple and Bhid Bhanjan Mandir are the most visited sanctimonious places of the region.
Somnath temple is the seat to Lord Shiva's twelve most sacred 'Jyotirlingas'. A visit to this temple will enrich you with a holy experience. Later, drive towards your next destination Diu where you will check into the hotel for overnight stay.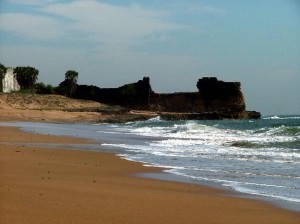 Day 07: Somnath to Diu- Sun Shining Over the Sandy Beaches
On seventh day you are in the city famous for its golden natural beaches. The town is situated at the eastern end of island and is wedged between a huge fort and a gigantic city wall. Get smitten over by the beauty of Nagoa Beach, Jalandhar Beach and Ghoghla Beach. Sightseeing attractions include Bunder Chowk, St. Paul's Church, Fort Panikota and INS Kukri. All day long fun trip will be taken to a dream world when you will reach back to your hotel overnight.
Day 08: From Diu to Embracing Bhavnagar
Bhavnagar is a coastal city situated on the eastern coast of Saurashtra. Regarded as the cultural hub, this city is known for its art loving and easy going people. Amid small hills flows the Gaurishankar Lake. It was created by the former Deewan Shree Gaurishankar Oza. Besides the palace of the royal family, there is a children's park and temple of Lord Shiva situated near the lake. At Palitana, you can venture to the Jain Temples located on the Shatrunjaya Hills. Wildlife enthusiasts can explore Sihor and Blackbuck National Park in Velavadar. It is the only place where the rare blackbucks can be spotted. At night, enjoy a comfortable stay at the hotel.
Day 09: From Bhavnagar to Lothal and Ahmadabad
After a lovely morning meal, you will take on a journey to Ahmadabad en-route visiting the lovely city of Lothal. It is one of the most well-known cities of the primeval Indus valley civilization that represents the best of Harappa town planning. Exclusive Lothal's Dockyard is possibly the greatest marine architecture from the prehistoric world. The archaeological museum is the highlight of the town that offers an insight to the Indus civilization. Some of the most prominent collections of Indus-era antiquities in India are displayed at this museum. Drive 80 km from Lothal to reach Ahmadabad. Check in into your pre booked hotel to relax for overnight.
Day 10: Excursion in Ahmadabad
Wake up fresh on the tenth day morning, as today you will discover a joyful city – Ahmadabad. An unequal paradigm representing the blend of past and the present, this city welcomes everybody with open heart. A perfect embodiment of copious history, vibrant art and culture this place has it all to make you fall in love with it. Ahmed Shah's Mosque, Rani Sipri's Mosque and Tomb, Balvatika, Teen Darwaza, Bhadra Fort, Daria Khan's Ghummat, Siddi Sayyad's Mosque, Sabarmati Ashram, Gandhi Ashram, Swami Narayan Temple, Jhulta Minar, Jumma Masjid, and Kankaria Lake are the popular tourist attractions of the city. Besides, city houses many museums and art galleries.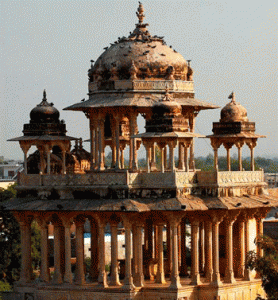 Day 11: From Ahmadabad to Dungarpur
After early morning breakfast, you will drive towards your next destination Dungarpur, a small district in Rajasthan. It will be a laid back day for you. A majestic palace awaits you where you will check in. The picturesque positioning of the palace will leave you in pleasant shock. Rest of the day will be free for you to indulge yourself into leisure activities or explore the surroundings or just enjoy the facilities at the palace.
Day 12-13: Dungarpur to Udaipur
After touring the easy going cities of Gujarat, you will visit the royal city of Udaipur in Rajasthan. Check in into the hotel after your arrival in the city. Get ready for an exciting city tour that will take you back to the imperial times through its magnificent forts and exquisite lakes. Tour includes visit to city Palace, Pichola Lake, Saheliyon ki Bari, Eklingji & Nagda Temples.
Day 14: Back to Mumbai
The tour comes to an end on the fourteenth day. Relax till afternoon. Later in the day you will be transferred to the airport to board the flight for Mumbai. In Mumbai our rep will assist you till the hotel where you can wash and change. Later in the night you will be transferred to International airport to catch flight back to home.
For More Info: http://www.elandholidays.com/beach-in-gujarat.php