Palaces, temples, bazaars, big cities, jungles, quiet backwaters – this tour has it all! It's a once in a lifetime chance to experience all the sights, sounds and flavours of this diverse, captivating country. From Mughal relics in Delhi and Agra through memorials of the proud martial heritage of Rajasthan and the sacred banks of the Ganges river to the plantations, temples and cultural treasures of the deep south, this is a journey to remember.
Tour Itinerary
Delhi :Days 1, 2 & 3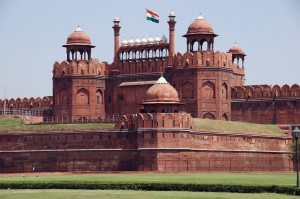 In modern India's ancient capital, you'll survey the past with visits to the Red Fort, Jama Masjid mosque, with its marble domes and splendid minarets, Raj Ghat, the Ashoka Pillar and Chandni Chowk Bazaar, where craftsmen sell their wares. There will be ample opportunities for shopping, rest and recreation and venturing out on your own to soak in the many sights and sounds of this fascinating city.
Varanasi: Day 4
In India, it is believed that, if you die in Varanasi, you will go straight to heaven. This sacred city is a confluence for pilgri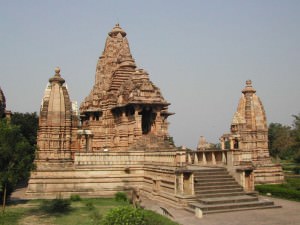 ms all over, anxious to wash away their sins in the holy Ganges river. Your visit to Varanasi will give you a glimpse of India's spiritual heart as you observe riverside prayers and visit some of the city's many temples and take a boat ride on the Ganges.
Khajuraho: Day 5
Khajuraho, a small town in Uttar Pradesh, contains a large group of medieval Hindu and Jain temples, famous for their sculptures. The 22 surviving temples are a treasure trove of Indian sculptural art with subjects including the many erotic depictions that have been variously interpreted as Tantric or spiritual in their deeper significance.
Agra :Days 6 & 7
Once the capital of the Mughal Empire, Agra contains a wealth of architecture, jewellery and handicrafts. You'll v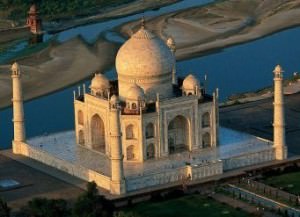 isit the stunning Agra Fort and also see the main point of your Agra visit, the immortal Taj Mahal, illuminated by night and in the sunset hours, with the golden rays of the setting sun washing over marble domes and turrets.
Jaipur:Days 8 & 9
Known as the 'pink city' ever since it was decked up in pink terracotta to welcome Prince Albert in 1876, Jaipur is a city with an aristocratic past. Take an elephant-back ride to the stalwart Amber Fort, visit the Hava Mahal, or 'palace of the winds', where the women of the court were sequestered, stargaze at the Janthar Manthar observatory and visit the City Palace. Other activities include an elephant safari through the surrounding countryside, visits to villages and a local school.
Udaipur:Days 10 & 11
'The city of lakes', once the capital of the Mewar kingdom, preserves its aristocratic past amidst a vibrant present. There are twelve gorgeous palaces to visit, many of which host impressive museums. Take a lake cruise for a spectacular view of the City Palace, go boating down the ghats, soak in the atmosphere of the Venice of India.
On Day 12, you'll fly to Kochi via Mumbai and then drive to Kumarakom. In the backwaters of Kerala, Kumarakom is pleasant, quiet place to rest and rejuvenate. You'll stay in a houseboat for the full backwater experience, taking in the sights of the Kumarakon Bird Sanctuary as well as a leisurely cruise to soak up local colour and even a relaxing stint at a traditional Ayurveda centre.
Kochi:Days 14 & 15
An important trading centre for centuries, Kochi was the first European colony and was held by the Portuguese, the Dutch and the British. Your visit to this post city includes a harbor cruise at sunset, visits to a 16th century synagogue, to Mattancherry, a palace with vivid murals depicting scenes from the Indian epics, strolls through markets and streets with old Portuguese houses, a traditional dance performance and more. On Day 15, you will fly out to Mumbai, from where you will transfer to your homebound flight.
Pricing
USD 8450 – 12500
USD 850 per head for local flights
For More Info :http://www.worldwideadventuresindia.com/custom_itineraries/taj_mahal_to_backwaters.asp