Travel to the royal cities of India along with beautiful Taj Mahal. This 13 days tour will let you took a glimpse of the royal times of India.You will visit forts , palaces and ancient monument with beautiful sculptures carved on them.
Duration-13 days
Place Visited-Delhi, Agra, Jaipur, Jodhpur, Udaipur
Tour Itinerary
Delhi
Days 1 & 2
In modern India's ancient capital, you'll survey the past with visits to the Red Fort, Jama Masjid mosque, with its marble domes and splendid minarets, Raj Ghat, the Ashoka Pillar and Chandni Chowk Bazaar, where craftsmen sell their wares. There will be ample opportunities for shopping, rest and recreation and venturing out on your own to soak in the many sights and sounds of this fascinating city.
Fatehpur Sikri

Days 3
A royal folly, Fatehpur Sikri was built in 1574 as a royal capital by the Mughal emperor Akbar but abandoned 14 years later because of a lack of water. Explore the royal palace and the Jami Masjid.
Jaipur
Days 6, 7 & 8
Known as the 'pink city' ever since it was decked up in pink terracotta to welcome Prince Albert in 1876, Jaipur is a city with an aristocratic past. Take an elephant-back ride to the stalwart Amber Fort, visit the Hava Mahal, or 'palace of the winds', where the women of the court were sequestered, stargaze at the Janthar Manthar observatory and visit the City Palace. Other activities include an elephant safari through the surrounding countryside, visits to villages and a local school.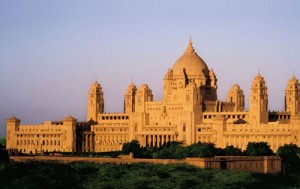 Jodhpur
Day 9
A royal capital in the heart of the Thar Desert, Jodhpur is called the Blue City because of the traditional blue-painted houses that surround Mehrangarh Fort, a majestic structure that Rudyard Kipling called 'the work of angels and giants'. Other attractions include the colossal Umaid Bhawan Palace, local crafts including traditional blue glazed pottery and a visit to the spice bazaar.
Ranakpur
Day 10
This village hosts a spectacular complex of 15th century Jain temples, including a magnificent marble temple. An absorbing day-long stopover en route to your next destination.
Udaipur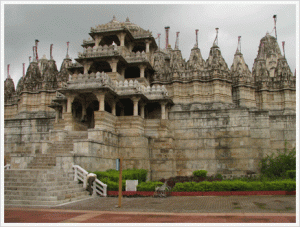 Days 11 & 12
'The city of lakes', once the capital of the Mewar kingdom, preserves its aristocratic past amidst a vibrant present. There are twelve gorgeous palaces to visit, many of which host impressive museums. Take a lake cruise for a spectacular view of the City Palace, go boating down the ghats, soak in the atmosphere of the Venice of India.
On the last day, you will fly to Delhi, from where you will connect with your homebound flight.
Pricing
USD 9900, with an additional USD 200 per head for local flights
For More Info– http://www.worldwideadventuresindia.com/custom_itineraries/india_lap_of_Luxury.asp