This Tour will take you to the roads of wildlife of India , great journey to explore wilds at their habitat. Along with the wildlife adventure enjoy some of the great monuments of India. A complete package to explore the India.
Duration-14 days
Places Visited: Delhi, Jaipur, Bharatpur, Agra, Jhansi, Khajuraho, Panna, Bandhavgarh, Kanha, Jabalpur
Tour Itinerary
Delhi

Days 1, 2
In modern India's ancient capital, you'll visit the parklands of the Raj Ghat to spot bird-life and visit Gandhi's cremation site. Other attractions include the Chandni Chowk Bazaar, where craftsmen sell their wares and Emperor Humayun's Tomb, set amidst formal Persian-style gardens.
Jaipur
Days 3 & 4
Known as the 'pink city' ever since it was decked up in pink terracotta to welcome Prince Albert in 1876, Jaipur is a city with a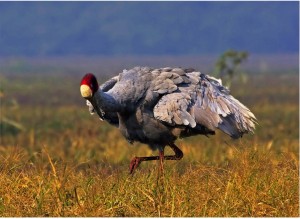 n aristocratic past. Take an elephant-back ride to the stalwart Amber Fort, stargaze at the Janthar Manthar observatory and observe birdlife in a local lake. Other activities include an elephant safari through the surrounding countryside and more
Keoloadeo National Park
Day 5
En route to Agra, you'll visit this national park, home to rich diversity of bird life. Expanded in 2008, this former duck-shooting preserve comprises extensive wetlands and attracts vast numbers of migratory birds during the winter months to swell the large number of native species. In addition to many varieties of kingfishers, storks, waterhens, swamphens and raptors such as the imperial and steppe eagles the park also hosts wild boar, as well as spotted mongoose, sambar and nilgai.
Agra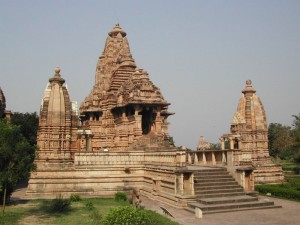 Days 6
Once the capital of the Mughal Empire, Agra contains a wealth of architecture, jewellery and handicrafts. You'll visit the stunning Agra Fort and also see the main point of your Agra visit, the immortal Taj Mahal, illuminated by night and in the sunset hours, with the golden rays of the setting sun washing over marble domes and turrets.
Khajuraho
Days 7
Khajuraho, small town in Uttar Pradesh, contains a large group of medieval Hindu and Jain temples, famous for their sculptures. The 22 surviving temples are a treasure trove of Indian sculptural art with subjects including the many erotic depictions that have been variously interpreted as Tantric or spiritual in their deeper significance.
Bandhavgarh National Park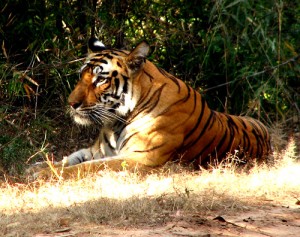 Days 8, 9 & 10
A 310-kilometer drive through the jungles brings you to Bandhavgarh National Park, home to India's densest tiger population. A former royal hunting preserve, Bandhavgarh also includes many other species such as the Chital (spotted deer) and sambar deer, wild boar, peafowl and langur monkeys. Jeep safaris, stints in Howdahs or tree-lookouts and off-trail elephant-back safaris will bring you up close with the wild denizens of Bandhavgarh, with good chances of a tiger sighting. You will also have a chance to spot some of the bird species that live here, including the blue-bearded bee-eater, white-bellied drongos, Tickell's flycatcher, and assorted kingfishers.
Kanha National Park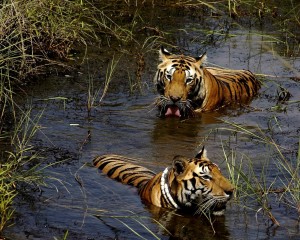 Days 11, 12 & 13
Another drive brings us to Kanha National Park, once the hunting preserve of the British Viceroy and the inspiration for Rudyard Kipling's beloved classic, The Jungle Book. While much of the first day is spent on the road, you get two whole days to explore the park, with chances to spot the magnificent gaur, the strikingly beautiful bluebull, the barasingha or swamp deer and the ubiquitous langur monkeys. There's also a sizeable tiger population and a wealth of birdlife including the pied Malabar hornbill, Indian roller, racket-tailed Drongo and more. The last day of the trip will be spent en route to Delhi, where you will have time for an afternoon to yourself before catching your homebound flights.
Pricing
Budget for 2: USD 8300 – 15900, with an additional USD 200 per head for local flights
For More Information-http://www.worldwideadventuresindia.com/custom_itineraries/jungle_book.asp