Wildlife in India exists in the lap of nature with lush green forests, tranquil rivers, surrounded by mountains and serene landscapes. The wildlife in India is a mix utiof species of different types of organisms.India is home to several well known large mammals including the Asian Elephant, Bengal Tiger, Asiatic Lion, Leopard, Sloth Bear and Indian Rhinoceros.Kaziranga has lush green forests, tranquil streams and large grasslands that attract tourists and nature lovers. The park has the distinction of being home to the world's largest population of the Great Indian One-Horned Rhinoceros
Destinations : Guwahati – Kaziranga National Park – Shillong – Guwahati
Duration :06 Nights & 07 Days
Tour Itinerary
After open handed welcome ceremony on arrival at first destination, Guwahati drive to city and check in your hotel room booked according to your preference under thisNorth East India tour. Enjoy a well cushioned overnight stay in Guwahati before entering into the thrilling experience of Kaziranga National Park Package.
Day 02: Guwahati – Kaziranga National Park
After an appetizing feast, visit Kamakhya Temple which is a major Hindu pilgrimage and is located at Kamagiri Hills. The festival of Ambubachi attracts more than a million devotees on tour to divinity. Return to hotel after worshipping goddess Kamakhya and its time for the drive to famousKaziranga National Park(4 hour and 220 kms). Check into a Jungle resort on arrival and rest in the luxurious rooms. Afternoon will be the perfect time to visit surrounding Tea estate. Evening will be filled with the cultural shows at Guwahati. You will be staying overnight at Kaziranga
on this day.
Day 03: Kaziranga National Park
Kaziranga National park in Assam covers 430 km of area and is known for conservation of Rhinoceros and natural habitat of wildlife in India. Indian rhino, elephants, tigers, barasingha, wild boar are main attractions of Kaziranga Wildlife Park. Early morning is time to explore central Range of Kaziranga Wildlife Park on Elephant Safari and patiently looking for one horned rhinoceros in this grassland. While returning for lunch enjoy exploring the eastern range on jeep safari, thereafter advance to western range of Kaziranga National Park on jeep.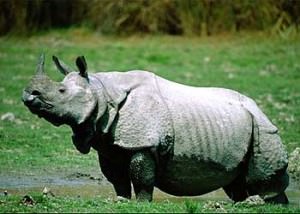 Day 04: Kaziranga – Shillong
After an early morning breakfast drive to Shillong which is 280 kms 6 hrs drive relish your lunch en-route at Borapani. Also view the breathtaking beauty of Umiam Lake which is a majestic peaceful lake with a backdrop of sylvan hills. Check-in at the hotel booked previously by our tour operator in Kaziranga. In the afternoon visit the local market which is a well known place for impressive shawl, handicraft and cane work
Day 05: Shillong – Cherrapunjee
After breakfast drive to Cherrapunjee which is known as the 'Wettest Place in the World' because it experiences highest rainfall in the world every year. The beautiful waterfall-Noh-ka-likaiis at Cherrapunjee and you can also glimpse limestone caves in traveling around Cherrapunjee in Kaziranga National ParkPackage. Return to Shillong, en-route and visit Elephanta falls and Shillong peak for some awesome views, making the region often referred as 'Scotland of East'. Take overnight stay at your hotel in Shillong.
Day 06: Shillong – Guwahati
Morning starts with the sightseeing at Shillong, visit Ward Lake and Hydari Park with our representative. It is former capital of Assam and became capital Meghalaya. It is home to the Khasi highland tribes. After splendid lunch its delightful drive back to Guwahati (100km). Kaziranga wildlife package is devoted to make your evening special by taking you on cruise on great Brahmputra River. Stay overnight at your hotel in Guwahati thereafter.
Day 07: Departure
Post breakfast the entire day will be at leisure.Guests can enjoy various leisure activities at the hotel and then will depart for the airport where our representative will make all the prior arrangements for your onward journey.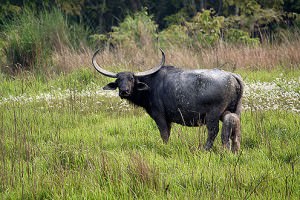 Pricing
Tour Starting from $ 85 Per Person/Day on twin sharing basis
Tour Can Be Customized On Customer Request
For More Info: http://www.travel-wisely.com/tours/kaziranga-wildlife-packages-kaziranga-rhino-tour.html