Duration :17 Night / 18 Days
Destinations :Mumbai – Ahmedabad – Poshina – Zainabad – Bhuj – Gondal – Uthelia – Jambhugodha – Surat – Saputara – Mumbai
Tour Itinerary
Day 01 :
Arrival Mumbai
Meeting and assistance on arrival and transfer to hotel. Overnight at hotel.
Day 02 :
Mumbai / Ahmedabad By Flight
Morning on time assistance and transfer to airport for flight to Ahmedabad . Ahmedabad, founded in the year 1411 AD is located on the banks of river Sabarmati.Upon arrival, met & transferred to hotel. Overnight at hotel.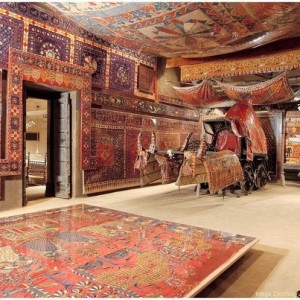 Day 03 :
Ahmedabad
Full day Sightseeing of Ahmedabad proceed for a city tour of The old city of Ahmadabad is dotted with labyrinthine by lanes called 'polls', Calico Textile Museum (Closed on Wednesday), the finest in India. The museum exhibits antique and modern textiles including rare tapestries, wall hangings and costumes. Also on display are old weaving machines.
Afternoon: Visit with Gandhi Ashram/Museum, one of the finest of the Gujarati step-wells, with carvings depicting intricate motifs of flowers and birds. Overnight at hotel.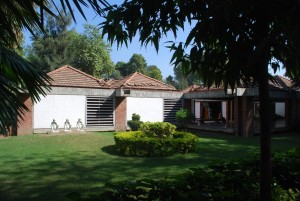 Day 04 :
Ahmedabad to Poshina (280 Kms.)
After breakfast proceed to Poshina enroute visit to Modhera & Patan – Patan was an ancient Hind capital before Mahmud of Ghazni sacked it in 1024.Later drive to Poshina. The tribal land of Aravalis. Explore the Bhil & Garasia tribal culture of North Gujarat & Southern Rajasthan. The village of Poshina is home to a number of artisans the tribal arrow crafters, silver, Potters, blacksmiths and the bazaar is famous for silver tribal jewelry, ORNATE sheathed daggers and terra cotta horses. Around poshina are hamlets Of the bhil and garasia tribal communities, know for their colorful Attires and artistic ornaments. Overnight at Darbargarh Poshina.
Day 05 :
Poshina
After breakfast visit of tribal villages around Poshina. Overnight at Darbargarh Poshina.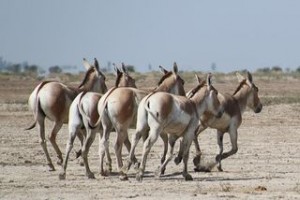 Day 06 :
Poshina to Zainabad (200 Kms.)
After breakfast proceed to Zainabad "Little Rann Of kutch" little Rann of Kutch and the local tribes and the ruins of the Solanki rulers. The Rann is a stunning experience. It is a vast expanse of flat sea bed. The drive through the vast Rann offers many visual delights like the wild ass, blue bull, chinkara, jungle and desert cats and a large variety of birds including cranes. Overnight at Desert Coursers, Zainabad.
Day 07 :
Zainabad
Early morning a Jeep safari through the rann of Kutch to see the rare species of the "Indian Wild Ass" and visit nearby villages to see the local tribes such as Rabari, Koli and Banania who still maintain their rich heritage of lifestyle, clothes, Jewellery and dances. Their embroidery is exquisite. Overnight at Desert Coursers.
Day 8 :
Zainabad to Bhuj (280 Kms.)
After breakfast drive to Bhuj., On arrival check in at Hotel. (On Arrival Proceed Dsp/Collector Office To Obtain The Permit For The Restricted Area Visit I.E Banny Villages)Afternoon visit Aina Mahal which now serves as a museum was built during the rule of Rao Lakhpatji. Overnight at hotel.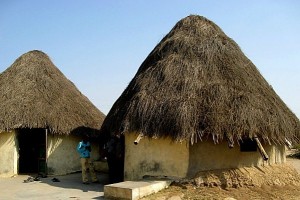 Day 9:
Bhuj
Full day excursion to Tribal villages like Tunda Vandha is a unique Rabari village in this village most of the male population is generally away from the village. Also visit Anjar which is famous for the shrine of Jesal and Toral, the folklore duo wherein the tough outlaw Jesal was chastised by Toral, a Kachchhi woman; is also a centre of fairs. Overnight at hotel.
Day 10 :
Bhuj – Gondal (280 Kms.)
After breakfast drive to Gondal enroute visiting Dhamadka. On arrival check in at hotel Orchard palace. Gondal, the capital of the former princely State of Gondal, was ruled by the Jadeja Rajput clan, till the independence of India.
Day 11 :
Gondal to Uthelia (230 Kms.)
After breakfast drive to Uthelia, Small fortified village. Evening visit the village to see the traditional houses, Diamond polishing, hot springs and typical ambience an Indian Village. Overnight at Uthelia Palace.
Day 12 :
Uthelia to Jambhugodha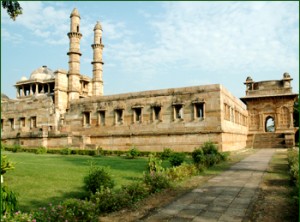 After breakfast drive to Chotta Udaipur enroute visit Champaner. Champaner stands at 880 Kms in the Girnar Hills . The fortress was the old capital of the local Rajputs who lost in 1484 to Mahmud Beghara, who named it Muhammadabad and took 23 years to build his new city. In the old city, the remains of many 15th and 16th century mosques and palaces show a blend of Islamic and Jain traditions a unique style encouraged by Champaner's relative isolation.
Later drive to Chotta Udaipur. (50 kms from Jambhugodha). Overnight at Jambhugodha Palace.
Day 13 :
Jambhughoda
Chotta Udaipur is it proximity to various hamlets of bhils, rathwas, Bhilalas and other tribes. A tour of the tribal village and hamlets offer An insight into traditional architecture, lifestyle & handicrafts of each Aboriginal community in the tirbal market called " hatt " occur at Different villages. Rathwas who can be seen & sporting colourful attires And chunky jewellery, pithora painting, pottery, terracotta figures, Langoti wearing and bamboo basket weaving and important handicrafts. Overnight at Jambhugodha Palace, Jambhugodha.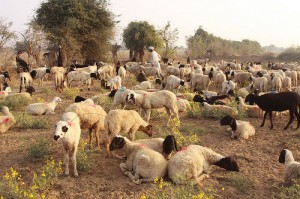 Day 14 :
Jambhoghoda to Surat
After breakfast drive to Surat. Afternoon visit the city of Surat and day at leisure. Overnight at Hotel.
Day 15 :
Surat to Saputara (180 Kms.)
After breakfast drive to Saputara. Gujarat's picturesque hill station is perched on a plateau in the Dang forest area of the Sahyadari Range. At an altitude of about 1000m. It has a cool bracing climate, the highest temprature even in the summer months not exceeding 28 Degree C. Afternoon visit various tribal villages at Saputara, considered to the most primitive tribal community. Overnight at Hotel, Saputara.
Day 16 :
Saputara
Fullday visit to the Tribal villages & Dang area.
Overnight at Shivshanti Resort, Saputara.
Day 17 :
Saputara to Mumbai (300 Kms.)
After breakfast drive to Mumbai via Nasik. Evening arrival at Mumbai
Overnight at Mumbai.
Day 18 :
Depart Mumbai
On time assistance and transfer to airport to connect flight for onward destination.
For More Info-http://www.indianholiday.com/tour-packages-india/gujarat-tour-packages/tribal-tour-of-gujarat.html